Learn English or French in the No.1 Country in the World!
Canada has been ranked the best country in the entire world by the US News and World Report! It was also ranked no.1 for quality of life so it's clear to see that Canada really has a lot to offer!
With this in mind, if you're thinking about learning English or French abroad, Canada is a great choice! And just to make it even better, you can take advantage of some great offers that are available right now!
4reasons to choose Canada!
1.From May 17th 2021, anyone aged 18+ can schedule an appointment for the COVID-19 vaccine. If you don't have the government health card, you simply need to bring your passport and proof of health insurance, such as EC's student insurance, GuardMe.
2.Our Canadian Pathways programme has a great new offer of just 130$ to start this course online. Ideal for you to start studying before you arrive in Canada or while in quarantine. Full details of this offer can be found here.
3.Our partnership with Air Canada continues, giving all EC students 15% off the cost of plane tickets when you fly directly to Canada with Air Canada in 2021. Read more here.
4.EC Montreal and EC Vancouver are currently open with a blended learning schedule. Both schools remain full of life as we continue to provide our students with an excellent study abroad experience while adhering to current COVID-19 safety guidelines.
Canadá tiene una gran oferta institutos, colleges y universidades para aprender o perfeccionar tu inglés y/o francés, al mismo tiempo que puedes disfrutar de los hermosos paisajes y entretenimientos que ofrecen las diferentes ciudades canadienses.
Completa el siguiente formulario para poder hacerte llegar la ofertas que tenemos disponibles y ayudarte a planificar tu viaje. Ingresa aquí.
Te invitamos a conocer esta ingresando a los sitios webs de las siguientes instituciones:
INGLÉS Y FRANCÉS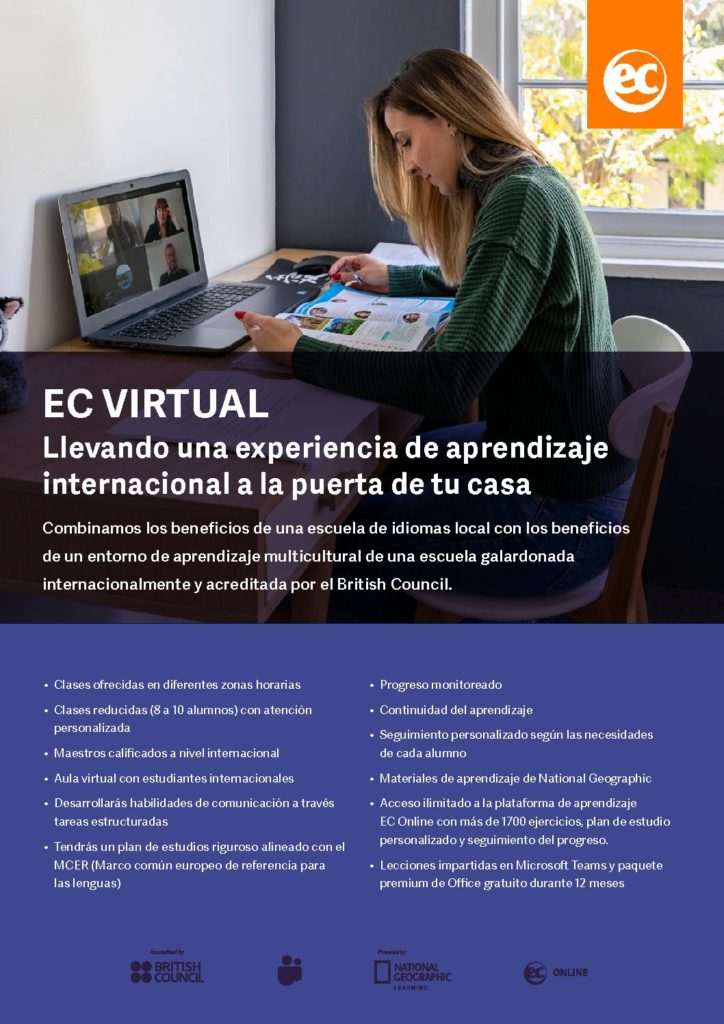 ILAC INTERNATIONAL LANGUAGE SCHOOL
(TORONTO Y VANCOUVER)